The UK's No.1 Independent Bed Retailer
Call our sleep experts on 01642 613684
Motorhome Mattresses
If you're struggling to find the right size motorhome mattress to fit in your caravan or motorhome, Linthorpe Beds are the perfect solution. Just tell us your dimensions and we'll make it for you! See our motorhome and caravan mattress guide for more information
Any Shape or Size - You Design, We Make!

Foam, Memory Foam, Open Coil or Pocket Sprung

5 Year Warranty on DuraLite Range
Reinforced Borders on Selected Items
Free Delivery to Home or Leisure Park
Express Delivery & Old Mattress Disposal Available
Step 1
Measure Your Current Motorhome Mattress: All of our made-to-measure mattresses are created exactly to your specifications. Simply measure the size of your current mattress. If it's a simple rectangular shape, we just need the length and width. If it's a French bed motorhome mattress (also called an offside or nearside mattress) or island style, please choose the relevant shape above and refer to the information on the next page to find out which measurements you will need.
Step 2
Choose The Motorhome Mattress Shape & Enter Your Dimensions: Once you know the dimensions you need, choose your mattress shape above, then select the required dimensions on the following page. Our website will present you with the different specifications and prices, so there's no waiting around for us to get back to you with a quote, either. Just compare the details at your leisure and buy online.
Step 3
Free Delivery To Your Home Or The Caravan Park: We have the shortest lead times in the UK for motorhome and caravan mattresses, with free UK delivery on all orders. For a standard rectangular shape, your new made-to-measure motorhome mattress can even be delivered the very next day. Just select express shipping when you check out. For French or island style mattresses, these can take anywhere from 2–3 days up to a fortnight.
Motorhome Mattresses
Whether you need a replacement motorhome mattress or a brand new one for a new vehicle, look no further than Linthorpe Beds! After a long day of adventure or leisure, it's essential that you have a night of quality sleep to rejuvenate you for the day ahead. Every mattress is made-to-measure to ensure it fits perfectly. Simply choose one of the options above to get started, and we'll give you a quote straight away.
Why Linthorpe Beds?
Our motorhome mattresses are domestic quality and offer the same level of comfort and durability that you would expect from your mattress at home. Although the manufacturers of your vehicle will be able to supply you with a replacement mattress, they won't beat us on quality, lead time, or price!
Browse the pages on our website for more information, or if you'd prefer to speak to a human being, give us a call on 01642 613684.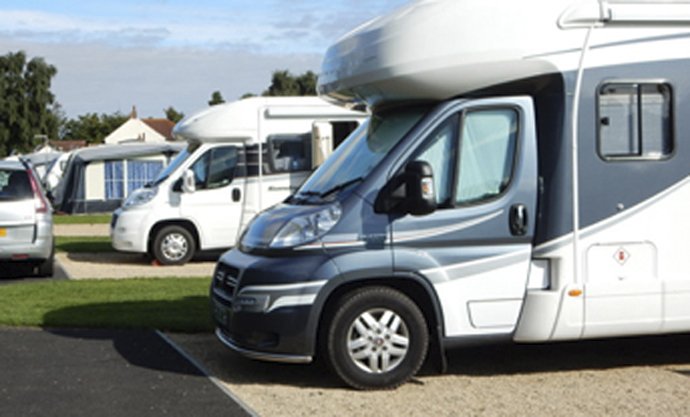 What Our Customers Have To Say About Us