Custom Size Mattress Toppers
W 5'6" 168cm x L 6'0" 183cm
From £104.95
need a more specific size?
Are the sizes in the grid not quite close enough? If you require any assistance or have a question you would like answering, please call us today on 01642 613684
MATTRESS TOPPERS EXPLAINED
Toppers are a great accessory which is placed on top of an existing mattress, they're designed to improve the quality and overall feel of the mattress. They can be ideal for people who want to "try" a new specification, such as memory foam without committing to buying a whole new mattress.

They can also add a bit of extra support and luxury to an existing mattress, or give an overly firm mattress more softness and comfort. Equally they can be used to "raise" the height of a mattress slightly, if required.
FURTHER ADVICE
Remember that the depth of the topper will affect the overall mattress 'feel'; the deeper the topper the more padding there is between your body and the mattress. Comfort level is a personal preference which differs from person to person and there are various tensions of custom mattress to topper available, to either maintain or adjust the overall firmness.

It's extremely important to remember that if your mattress is old or worn, a topper shouldn't be used as a long term solution to "fix" this issue. It's recommended that in this instance, a brand new mattress should be purchased. To view our Made to Measure Mattress page, click here.

Toppers are not only useful in the home, but when camping, or when staying in a caravan or motorhome.
ORDERING PROCESS
The process of ordering your new made to measure mattress topper is simple. Choose your required size at the top of the page, either by using the imperial measurements, or from the section just below that function which allows you to define the topper size in centimetres.

The next page will display all of the mattress topper specifications available in your chosen size. From here you can compare specifications, filter your results and see the prices.

To find out more information about a particular product, click on it, or give us a call on 01642 613684.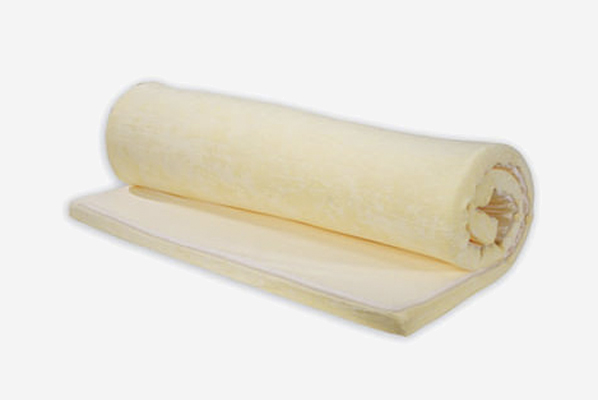 NEED HELP? CALL US: 01642 613684
We also sell Custom Size Mattresses
A Bespoke Mattress Topper, ordered today and delivered within a week?
Sound too good to be true? Well here's how we do it:
STATE OF THE ART ORDERING SYSTEM
You can place your order for a new Made to Measure Mattress Topper online or over the phone with one of our friendly sales staff. Either way you can be safe in the knowledge that our IT system is there to ensure that your chosen specifications are sent to the factory quickly and efficiently.

We're extremely proud of our short lead times, making sure that you're not kept waiting if you're in a hurry for a better night's sleep. Whether you need something before a deadline or not, Linthorpe Beds is the obvious choice for your bespoke mattress topper needs!
HUGE DELIVERY NETWORK
To further reinforce our efficient service, we have a roster of Home Delivery companies at hand to ensure quick shipping. Furthermore, they'll even send you ETA information the day before delivery and on the day itself they'll give you a call when they're on the way.

All of this is designed to make things as easy for you as possible, helping you to arrange the delivery around your busy schedule, so that you don't have to wait in all day.

Quick, Efficient, Convenient!
EXCELLENT WORKING RELATIONSHIPS
To have Custom Toppers & Special Size Beds and Mattresses made to your specifications, with quality manufacture and short lead times, there are various other factors which we rely on. The raw materials such as fabrics, timber, springs and fittings all need to be constantly flowing into the factory to keep up with demand.

We keep costs down by buying in bulk and pass on these savings to you, the customer!

Great products at a fair price!
NEXT DAY DELIVERY On Selected Beds & Mattresses
FREE DELIVERY To UK Mainland
Custom Size Beds & Mattresses Available